A complete methodology
A step-by-step guide on how to build smartphone e-commerce web stores that maximizes sales.
204 guidelines & 50 templates
204 best practice guidelines and 50 templates illustrate how to build all parts of a your smartphone e-commerce store.
World-class standards
Based on user tests of the world's largest smartphone e-commerce shops such as: Amazon, eBay, ASOS, Zalando and Debenhams, etc.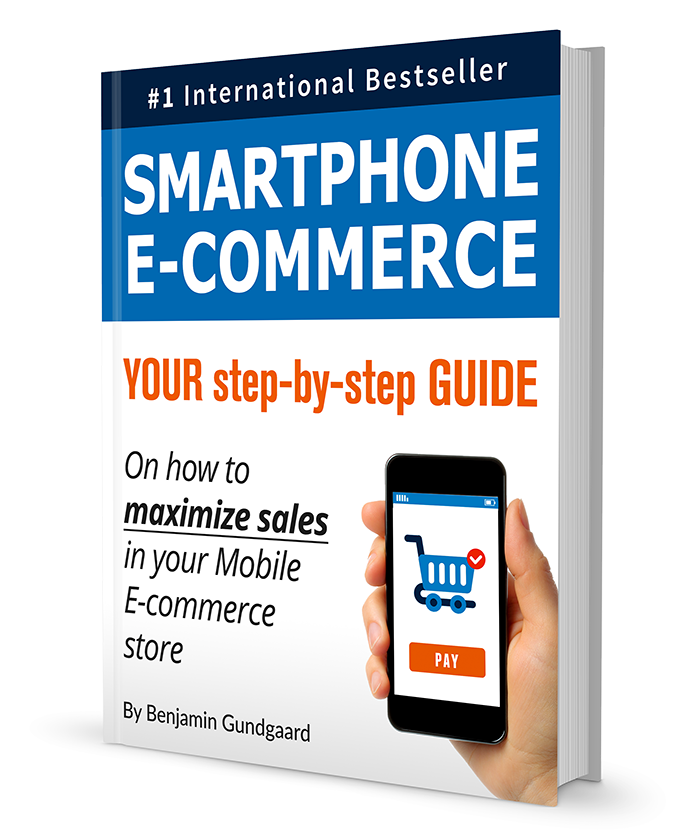 CASES
"Smartphone E-commerce" and its guidelines are based on user tests of the world's largest smartphone e-commerce web shops, including:
A complete A-Z guide
Smartphone E-commerce is a comprehensive guide on how to smartphone e-commerce stores. Based on the customer's buying experience you get detailed and step-by-step templates on how to design your smartphone e-commerce stores's navigation, filters, search, shopping cart, checkout flow and much more.
These recommendations are based on extensive user-test of the world's largest mobile e-commerce stores.
A guide you cannot buy elsewhere
Many good books about mobile e-commerce already have been written, however, none of these provide you with detailed solutions on how to build or optimize your smartphone e-commerce store. When you have read these books, you may be in doubt about how to improve your smartphone e-commerce store.
By purchasing Benjamin Gundgaards new smartphone e-commerce methodology, you increase your revenue while saving money on erroneous investments, because it helps you build your smartphone web shop correctly in the first attempt. This undoubtedly will help you to save time and money.
A reference book for your everyday life
The book has a checklist, which makes it easy for you to build or optimize your own smartphone e-commerce store. Due to this, you can easily use Smartphone E-commerce as a reference point once you've read it once.
No best-practice benchmarks
Having user-tested many of the world's largest smartphone e-commerce stores, it is has been made very obvious to Benjamin Gundgaard that smartphone e-commerce still is at an early stage of development. Even the biggest smartphone e-commerce stores can be vastly improved.
There is thus not one single mobile e-commerce web shop that complies with all the guidelines in "Smartphone E-commerce". The best practice guidelines in the methodology therefore have been cherry-picked from may different of the world's largest smartphone e-commerce stores.
By reading Benjamin Gundgaard's new methodology, you gain access to new best-practice insights on smartphone e-commerce, which enables you to compete with even the largest companies in the industry.
Smartphone and tablet e-commerce shops are very different from each other
One of the methodology's key conclusions is that there is a big difference in the way mobile e-commerce web shops should be designed for tablets and smartphones. Both type of shops are accessed by mobile devices with finger point interaction, however, here the similarities end. Many companies overlook these differences when building a responsive smartphone e-commerce web store.
The methodology therefore provides answers to key questions, such as:
Should our mobile web shop be responsive?
Should we build a web site for both tablets and smartphones?
Should we have an app?
How is the customer's smartphone e-commerce shopping experience different from desktops?
Etc.
The methodology is user tested
The methodology provides answers to all these questions and much more, since the author has been taking his own medicine. He has ensured that the contents of the book are as relevant as possible, by testing it with a customer panel before publishing it.
Read more about the methodology